Ranjana Pal


Assistant Professor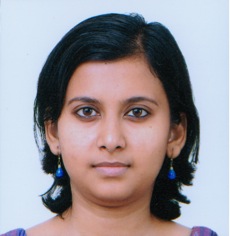 About
-
The oncology research community is facing a challenge to translate laboratory and clinical research data into clinical outcomes for the assessment, treatment and prevention of cancer. My laboratory is interested to study drug resistance in cancer, identify targets for therapeutic intervention, and identify signalling pathways affected in individual tumours, as well as to integrate multiplatform data sets collected from tissue samples obtained from individual patients.
I would be collaborating with clinicians to yield important findings that will impact patients with breast cancer allowing for more personalized treatment options.
My research laboratory has been supported by grants from DBT, DST-SERB, WB-DST, UGC, DBT-Builder and Presidency University intramural fund.
Qualifications
+
Biography
+
Research / Administrative Experience
+
Teaching / Other Experience
+
Post Graduate Supervision
+
Academic Memberships
+
Publications
+
Address

Presidency University,
86/1 College Street, Kolkata - 700073,
West Bengal, India
About Presidency
Quick Links
How to Find Us
Presidency University
(Main Campus)
86/1 College Street
Kolkata 700073

Presidency University
(2nd Campus)
Plot No. DG/02/02,
Premises No. 14-0358, Action Area-ID
New Town
(Near Biswa Bangla Convention Centre)
Kolkata-700156
Contact details

Presidency University Students Corner