Mousumi Poddar Sarkar


Professor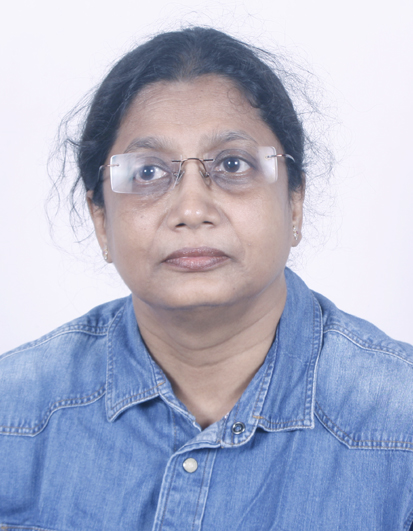 About
-
· "Nature nurturing" by field work at different ecological terrain - my passion gradually becomes profession – for exploring the truth and beauty of Nature.
· ...brought up in a school which had introduced pheromone research in India under the leadership of renowned naturalist and scientist Prof. R.L.Brahmachary of Indian Statistical Institute (ISI) and initiated my research career with a publication in Nature, 1990. Unravelling the fact of occurrence of 2-acetyl-1-pyrroline, the elusive fragrant molecule of Indian Basmati rice in the Marking Fluid (MF) of Bengal tiger for territorial demarcation and home range maintenance has been acclaimed highly in etho-chemistry research scenario across the world.
· Unwinding the tale of the adaptive strategy of high altitude Eastern Himalayan mosses by volatile 'Oxylipin' signalling molecule and the identification of 6-Methyl-5-hepten-2-one, a major compound of lemon grass oil from MF of Snow leopard of Eastern Himalaya are the recent achievements by my team.
· I like to concentrate on integrative biology with interdisciplinary approach. In my research arena I believe in three "F"s – FOREST, FORMULATE and FIGURE OUT.
Qualifications
+
Biography
+
Research / Administrative Experience
+
Teaching / Other Experience
+
Post Graduate Supervision
+
Academic Memberships
+
Publications
+
Address

Presidency University,
86/1 College Street, Kolkata - 700073,
West Bengal, India
About Presidency
Quick Links
How to Find Us
Presidency University
(Main Campus)
86/1 College Street
Kolkata 700073

Presidency University
(2nd Campus)
Plot No. DG/02/02,
Premises No. 14-0358, Action Area-ID
New Town
(Near Biswa Bangla Convention Centre)
Kolkata-700156
Contact details

Presidency University Students Corner