Devrani Mitra


Assistant Professor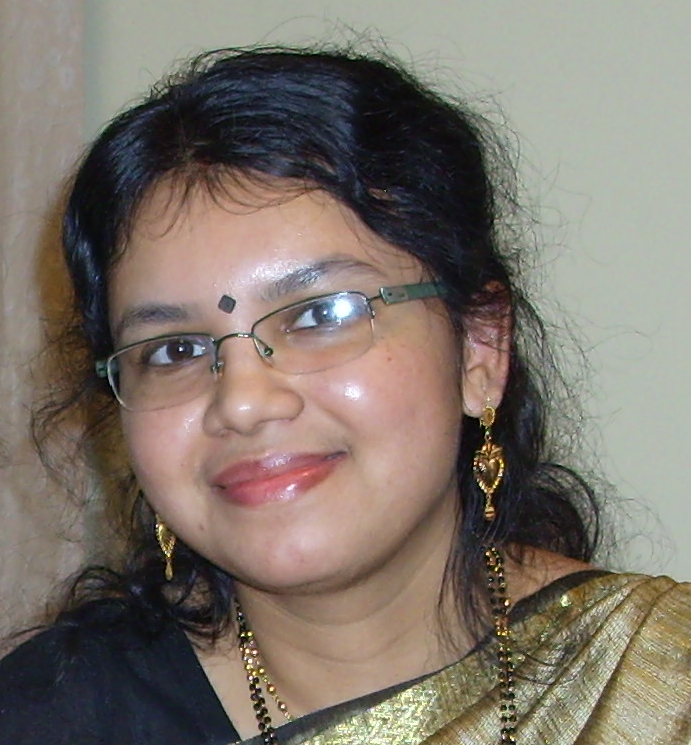 About
-
Web: https://sites.google.com/view/devrani-mitra/
OPEN RESEARCH POSITIONS: Masters degree holders in any branch of science who possess a fellowship from CSIR, UGC, DBT, ICMR etc. may apply through email. Queries regarding postdoctoral positions are also most welcome. Interested individuals can apply in any of the two major projects that are ongoing:
1. DBT (Govt. of India) project entitled, "Characterization of few blue light sensing photoreceptors with transcription factor activity: A molecular approach"
2. Dept of Higher Education, Science & Technology and Biotechnology, Govt. of West Bengal entitled "Assessing the role of Cryptochrome/Photolyase protein in circadian rhythm and DNA repair activity"
Completed projects:
1. SERB DST-EMR (Govt. of India) project entitled, "Identification and validation of structural hotspots in signalling network of few blue light responsive photoreceptors using complex networks and biophysical techniques"
Outline of research:
Could light cure diseases?
In the last decade and a half, the world has witnessed the emergence of two fields with revolutionary potential -- namely, Optogenetics and Synthetic Biology. The goal of synthetic biology is to enable the design and engineering of biological systems in a systematic and rational manner. Optogenetics aims to impart light-sensitivity to genetically encoded molecules -- otherwise insensitive to light.
Our interdisciplinary lab is interested in optogenetics inspired synthetic biology.
Besides investigating the structure-function-dynamics of blue-light sensitive photoreceptors particularly those with transcription factor activity, we also pursue design and engineering of artificial photoreceptors suitable for optogenetic/imaging applications. We are also fascinated with the versatility of nature's extraordinary co-factor, Fe-S cluster, in metalloproteins.
We use techniques from molecular biology, biochemistry and biophysics. Our recently published work draws on collaborations from physics, systems biology, and plant science.
Our research is generously funded by SERB (DST-EMR), Govt. of India; DBT (under Basic Research in Modern Biology), Govt. of India, DHESTBT, Govt. of West Bengal as well as FRPDF, Presidency University. We also gratefully acknowledge DBT BUILDER and DST FIST funding for central instrumentation facilities.
Qualifications
+
Biography
+
Research / Administrative Experience
+
Teaching / Other Experience
+
Post Graduate Supervision
+
Academic Memberships
+
Publications
+
Address

Presidency University,
86/1 College Street, Kolkata - 700073,
West Bengal, India
About Presidency
Quick Links
How to Find Us
Presidency University
(Main Campus)
86/1 College Street
Kolkata 700073

Presidency University
(2nd Campus)
Plot No. DG/02/02,
Premises No. 14-0358, Action Area-ID
New Town
(Near Biswa Bangla Convention Centre)
Kolkata-700156
Contact details

Presidency University Students Corner