Kalyan Kumar Das


Assistant Professor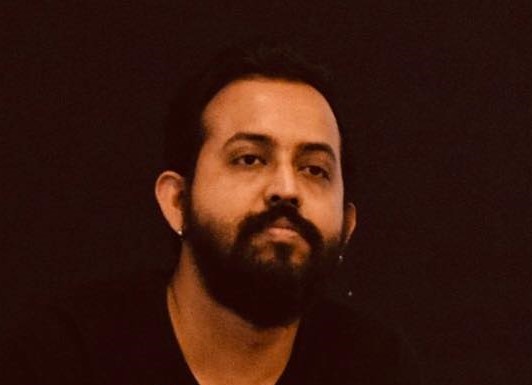 About
-
In his doctoral research, he explored literary texts produced by Bengal's Dalits to understand how this politics of identity formation, communitarian histories and 'lived experiences' of being Dalits get represented in these cultural and literary narratives.His teaching and research interests revolve around critical literary theory( with a special focus on structuralist Marxism, post structuralism), continental philosphy ( Hegel, Kant, Nietzsche, phenomenological thoughts of Maurice Merleau-Ponty ,Deconstruction and Jacques Derrida's writings on issues like touch, translation and autobiography ), Indian philosophical systems, political philosophies of Antonio Gramsci, Louis Althusser and B. R. Ambedkar, Commonwealth and postcolonial literatures, Diaspora studies, Nationalism, caste, race and Dalit literature.
Das's research articles on Ambedkar, Dalit studies, Subaltern Studies, historiography, Cultural Studies etc. have been published in famous research journals like the Critical Philosophy of Race, Dewey Studies, Economic & Political Weekly, Bangla Journal, Contemporary Voice of Dalit (Sage) etc. His research article on historiography ( published in the EPW) is taught at the Masters' programme in History at the University of Warwick, UK
<(http://www2.warwick.ac.uk/fac/arts/history/students/modules/hi31t/seminars/casteasviolence/)>
Das has been a UGC (SAP DRS II) Visiting Fellow at the Centre for Dalit Studies, Department of English, Delhi University ( February, 2017).
He is currently a visiting guest faculty at the Department of Comparative Indian Language and Literature( DCILL), University of Calcutta.
Qualifications
+
Biography
+
Research / Administrative Experience
+
Teaching / Other Experience
+
Post Graduate Supervision
+
Academic Memberships
+
Publications
+
Address

Presidency University,
86/1 College Street, Kolkata - 700073,
West Bengal, India
About Presidency
Quick Links
How to Find Us
Presidency University
(Main Campus)
86/1 College Street
Kolkata 700073

Presidency University
(2nd Campus)
Plot No. DG/02/02,
Premises No. 14-0358, Action Area-ID
New Town
(Near Biswa Bangla Convention Centre)
Kolkata-700156
Contact details

Presidency University Students Corner