Chandrama Mukherjee


Assistant Professor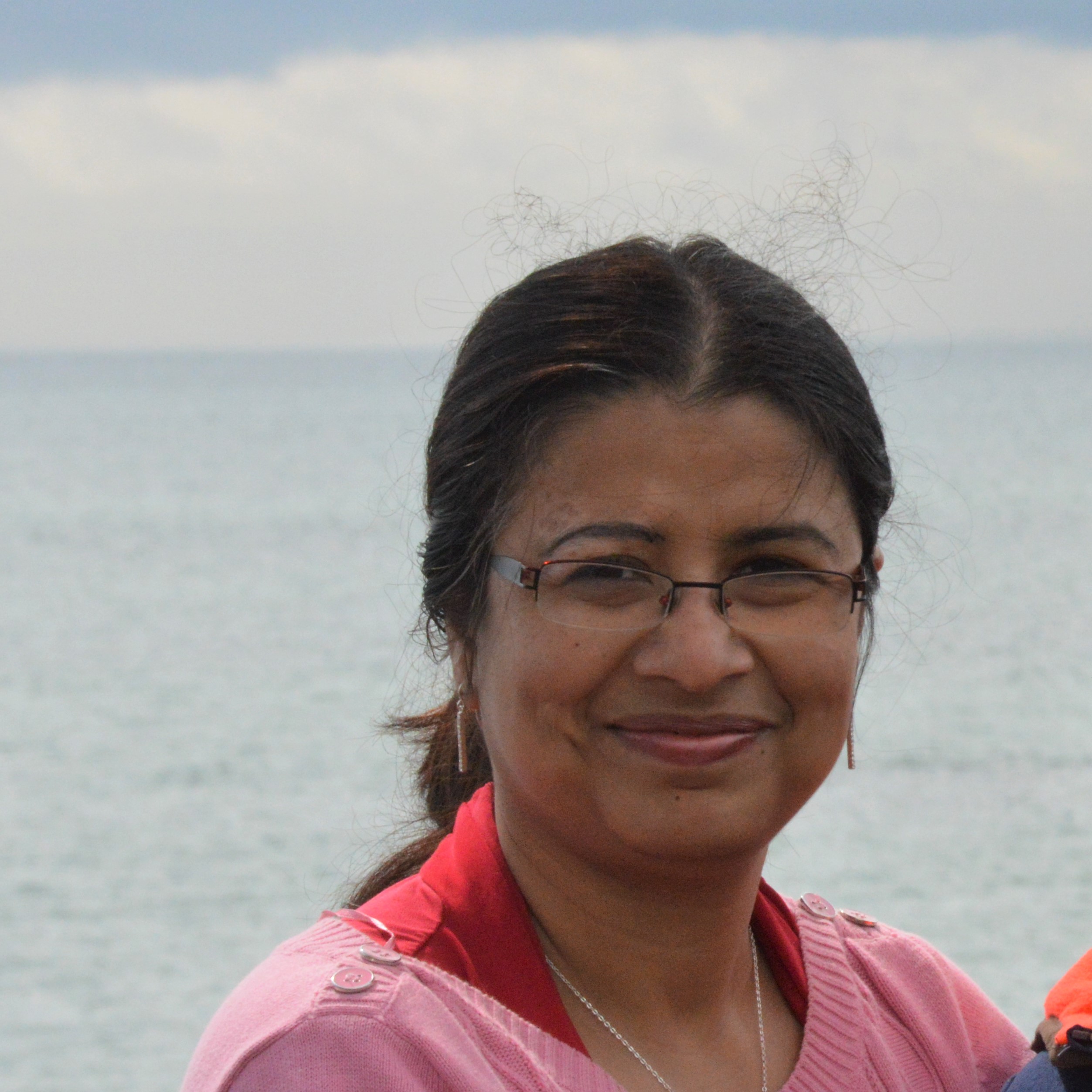 About
-
I introduce myself as an enthusiastic learner who always has been evolving and keen to accept new challenges. I joined the department of life sciences recently as Assistant Professor, and presently funded by Ramalingaswami fellowship from Department of Biotechnology, Govt. of India. I have my undergraduate studies in Chemistry and then did Masters in Biochemistry. I have been studying Molecular and Cell biology for almost a decade as a Ph.D. student, and later as a Post-doctoral researcher/Research Associate.
As an independent scientist, I study role of RNA decay and stability in regulating post-transcriptional control and translation in mammalian cells using, but not limited to, a combination of biochemistry, molecular and cell biology, RNomics and bioinformatics approaches.
The major areas of interest of my research group RNABio@Presi are-
Role of cytoplasmic capping in stress response
Understanding RNA stability, translation and decay
Long non-coding RNA processing
Epigenetic regulation in post-transcriptional control
I was deeply influenced by my teachers during my journey as a student. In the light of recent discoveries in the field of regulation of transcription, translation and functional genomics of eukaryotes, I like to teach the biochemistry of gene expression. This course would include but not limited to-i) discussion about cellular organelles focusing the structure of nucleus, ii) chromatin structure and modification, iii) molecular regulation of replication, transcription and translation, iv) post-transcriptional regulation of gene expression, v) post-translational modification with special emphasis on RNA biochemistry, stress response mechanism and the emerging role of non coding RNAs in regulating gene expression, vi) regulation of eukaryotic cell cycle, maintenance of checkpoints in normal and tumor cells. In addition, I would also like to train a course on role of RNA binding proteins in various diseases, in particular neurodegenerative diseases as there is growing evidences of RNA binding proteins in disease progression.
Qualifications
+
Biography
+
Research / Administrative Experience
+
Teaching / Other Experience
+
Post Graduate Supervision
+
Academic Memberships
+
Publications
+
Address

Presidency University,
86/1 College Street, Kolkata - 700073,
West Bengal, India
About Presidency
Quick Links
How to Find Us
Presidency University
(Main Campus)
86/1 College Street
Kolkata 700073

Presidency University
(2nd Campus)
Plot No. DG/02/02,
Premises No. 14-0358, Action Area-ID
New Town
(Near Biswa Bangla Convention Centre)
Kolkata-700156
Contact details

Presidency University Students Corner