Joydip Mukhopadhyay


Professor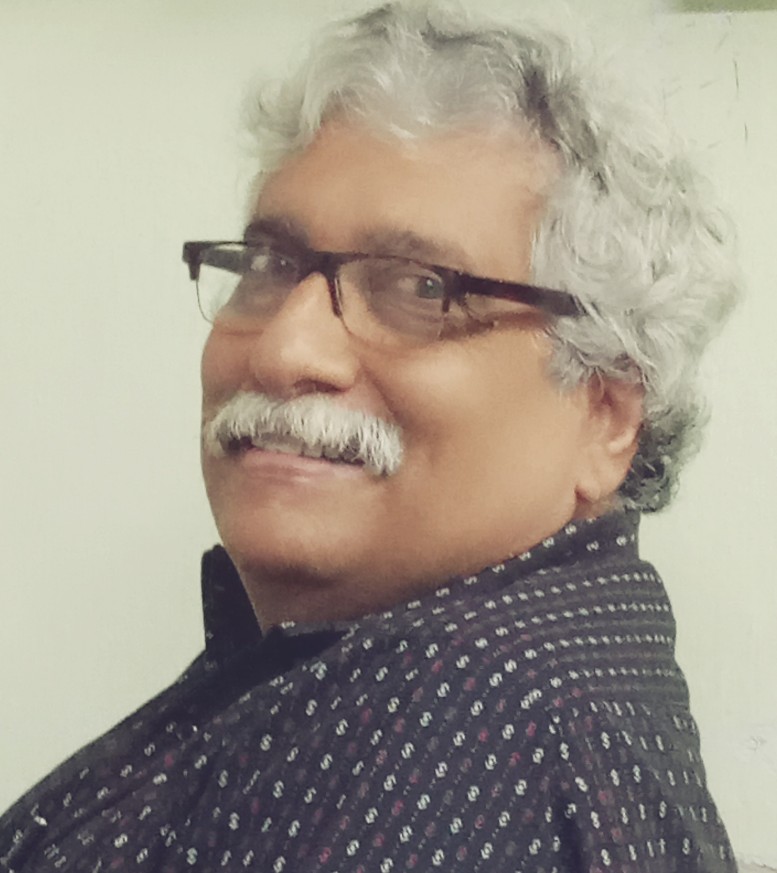 About
-
I am sedimentologist by training. My area of interest includes stratigraphy (lithostratigraphy and geochronology) and basin evolution of Archean greenstone belts, Proterozoic carbonate platforms from peninsular India, BIF and BIF-hosted Fe-Mn deposits, and sediment-hosted Uranium mineralization.
I have received my primary and secondary school education from South Dinajpur in rural North Bengal and completed my higher secondary education from the Ramakrishna Mission Residential College, Narendrapur in the year 1981. I received the Bachelor's degree from the Calcutta University as a student of the erstwhile Presidency College, Calcutta and secured first rank in my batch in the University. I completed the Master's degree in Geology (1986) from the University of Calcutta and received Gold Medal for securing first position among the students of my class in Master's degree from the University. I have been awarded PhD degree in Geological Sciences by the Jadavpur University, Kolkata and subsequently, I pursued postdoctoral research at the University of Johannesburg with prestigious National Research Foundation bursary from the Govt. of South Africa. I
I have received National Mineral Award-2008, Ministry of Mines, India for fundamental contribution in basic geology. I have also received prestigious INSA Teachers Award-2015 from the Indian Science Academy (INSA), New Delhi for excellence and fundamental contribution in teaching. I have been invited as a Visiting Research Professor at the University of Johannesburg. I delivered invited talks at many International scientific conferences such as Prospectors and Developers Association (PDAC), Canada, Society of Economic Geology, USA, Tata Steel, India.
As a Member of Board of Studies for different universities I participated in designing curriculum of various Indian universities including University of Calcutta, Burdwan University, North Bengal University, Kazi Nazrul University, Presidency University, Central University of Nagaland, Jadavpur University. I am a member of the DST-advisory committee for the DST-FIST grant for PG-colleges in India. I have also served as UGC-expert for the UGC-Centre for Advanced Studies (CAS) Programme. These two assignments from the DST and UGC provided me a scope to evaluate and gain experience in assessing science teaching, infrastructure and research across India.
I have been serving as a member of the IQAC of Presidency College and Presidency University for the last fifteen years and took leading role in the preparation of the Self-Study Report (SSR) for NAAC evaluation in two consecutive cycles as Secretary of the Steering Committee of Presidency College (2006) and Presidency University (2016) for NAAC Visits. I served as member of several committees dealing with the inception of the flexible and choice-based curricula with choices across faculties at Presidency University (introduced in stages from 2012), academic entrepreneurship in establishing industry-academia cooperation, consultancy mode of research for industry, and E-campus development at Presidency College (2003-2010). I have also acted as the Coordinator UGC-CAS and DST-FIST programmes of the Geology Department of Presidency University (2012-2018) and served as the Head of the Department of Geology between 2012 and 2015.
Qualifications
+
Biography
+
Research / Administrative Experience
+
Teaching / Other Experience
+
Post Graduate Supervision
+
Academic Memberships
+
Publications
+
Address

Presidency University,
86/1 College Street, Kolkata - 700073,
West Bengal, India
About Presidency
Quick Links
How to Find Us
Presidency University
(Main Campus)
86/1 College Street
Kolkata 700073

Presidency University
(2nd Campus)
Plot No. DG/02/02,
Premises No. 14-0358, Action Area-ID
New Town
(Near Biswa Bangla Convention Centre)
Kolkata-700156
Contact details

Presidency University Students Corner